Biography
"Timbo is known as one of the most popular electronic Djs and a newcomer within the german EDM scene. He takes the crowd on a trip and flashes them with his versatile sets.
Despite a fast moving music scene Timbo is always months ahead of new trends and styles. For him, it is a routine that national and even international clubs as well as event manager are following him and book him constantly. While his fan base is growing he is not missing out any big stage anymore.
Timbo played already together with heroes like Nicky Romero, Headhunterz, Avicii, Don Diablo and Tujamo. As every year, Timbo is present at the Electrisize Festival, which he founded and still represents this festival as its resident. Moreover, you can count the ELECTRIC LOVE FESTIVAL in Austria, PAROOKAVILLE with its own bunker (Electrisize), the OPEN BEATZ Festival, CASTLE OF LOVE in the Netherlands or the Strabi Festival in Dormagen to his yearly festivals which Timbo totally rocks.
A big part of his popularity is owed by his productions that have been released on all common platforms – and many more to be uploaded there. Timbos track "Watcha" released in September immediately jumped in into the Top20 of the Beatport Charts and received enormous support and Moneymaker the follow up to watcha goin to also Top20 of the Beatport Charts.
His newest track "Festival" is raring to be released for which we are all waiting for. Stay tuned!"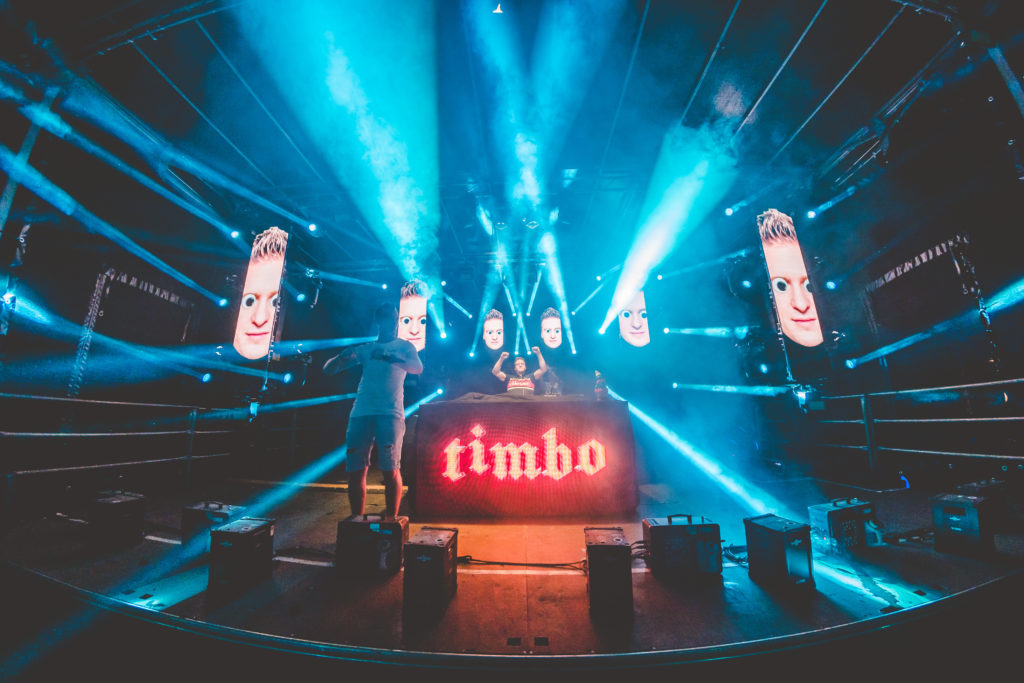 (c) Biography Spotify-Account